Sky Way Twilight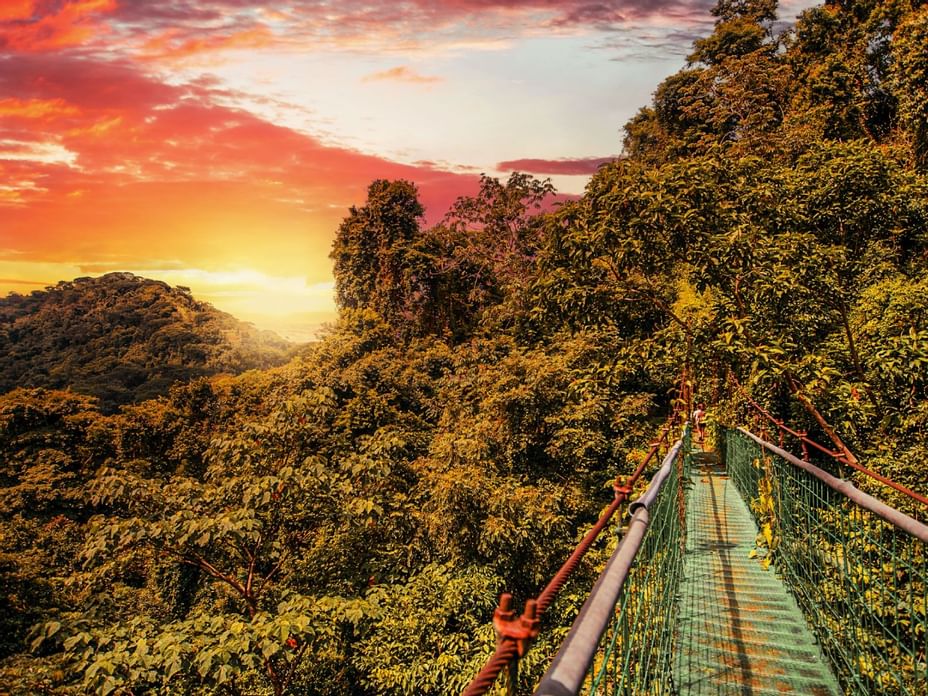 Our expert guides will mark the way as you follow the nature trails through the property´s five hanging bridges at dusk. With the flashlight to assist, you will be able to spot the change in the wildlife landscape and witness the nocturnal creatures take over. Our guides will point out the highlights of visiting the rainforest at this magical time.
Meeting point: Hotel reception
Starting time: 4:30PM- 6:30PM
Maximum: 6 people
Price: $40 + tax per person
Cost $55+ tax per person | Ask for our special group rate | 4:30PM- 6:30PM| Previous reservation required | Ages 5 + up | Max. 6 people
Book Now!
Contact +506 4080 8900 Email: concierge@villalapas.com